Save the Date: ArtsFest 2018  | February 10 & 11, 2018

The Arts Council of Martin County has been a leader in the arts, since 1980! The arts and cultural programs we support inspire creativity, learning and strengthen the fabric of our community. ArtsFest is both our biggest celebration of the arts and our largest fundraiser put on each year to provide opportunity for people of all ages, cultures and backgrounds to discover and embrace the arts!
---
Congratulations John Chumack: ArtsFest 2017 'Best of Show'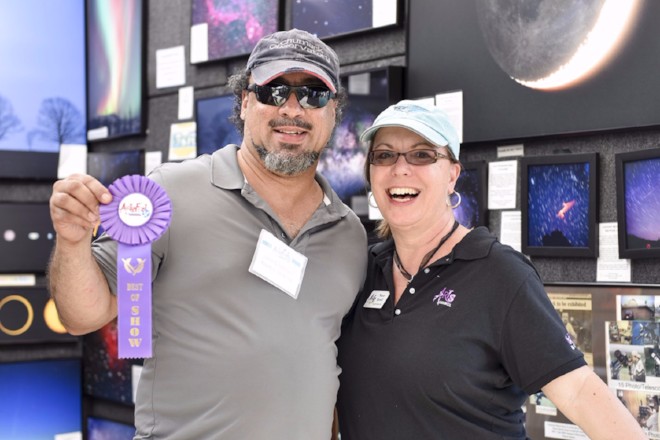 With over 1500 of his images published in such notable periodicals, as Science, National Geographic, Discover, Time, Astronomy and Newsweek. John has taken Astrophotography to the realm of an art form. His images appear on many front covers & in dozens of Books, and in many Science, PBS, & Discover Television programs! While you will find his work at Fine Art Exhibitions & Museums around the world, John is busy as a serious Astronomer Contributing to the Minor Planet Center, AAVSO, as well as working on Projects for the NSF & NASA.
To view John's work, visit: www.galacticimages.com
ArtsFest 2017 Award Winners:
Ceramics / Glass 1st Place: Greg Tomb
Drawing & Painting 1st Place: Michael Weber 
2nd Place: Jim Wilshire
Jewelry 1st Place: Oscar Rivero
2nd Place: Alexis Barbeau

Mixed Media: 1st Place: Mike Ivancic
2nd Place: Fisun Onomay

Photography 1st Place: Paul Shatz
2nd Place: Nancy Moreland

Sculpture & Wood 1st Place: Jean Yao

Judges Awards of Merit: 
Miguel FonSeca, Michael Mandell, Paula Marksbury, Rollin Karg
View all 2017 ArtsFest Artists, HERE!
---
Congratulations: Literary Competition Winners!
Adult Poetry: Connie E. Persall, Pyrates and Pearls
Adult Short Essay: Karen L. Vaina, The Gift
Young Adult Short Essay: Jessica Johansen, The Selkie's Pearl
Winners to be published in our upcoming summer issue of martinartsmagazine!
Friends Welcome: The One With The B-Word
Written by: W. W. Whitten
Directed by: Chloe Janson, StarStruck Theatre
Actors: Lincoln Park Academy theater program, including Emily Fredryk, Terry Gardner, Alaina Palmer and Quinn Simmons and Pine School senior Ryan Chimelis.
Overview: "Friends" aired nearly 23 years ago. What happened to the time? Well… Ben Geller turned 21, and the Buffay triplets are now 18. They're not much younger than when we met their parents in 1994. Ben's taken a chance on reopening the Central Perk, and the triplets are there to support the enterprise. Leslie Buffay has inherited some of her Aunt Phoebe's … uh, talent, and she's the opening act on our tiny stage. The foursome catch up on a couch after Leslie's set. And a new, but familiar character is hustling to fill orders for the thirsty coffeehouse patrons.
---
Congratulations Stuart CHOPPED Winner: Jake Reynolds, Pelican Café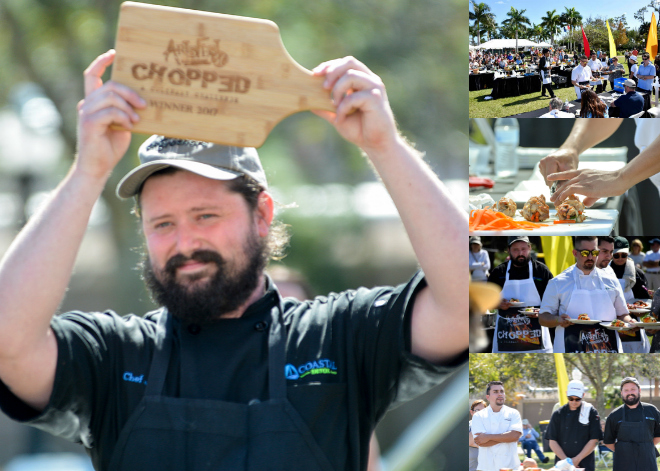 ---
Nestor Torres: A Reunion to Remember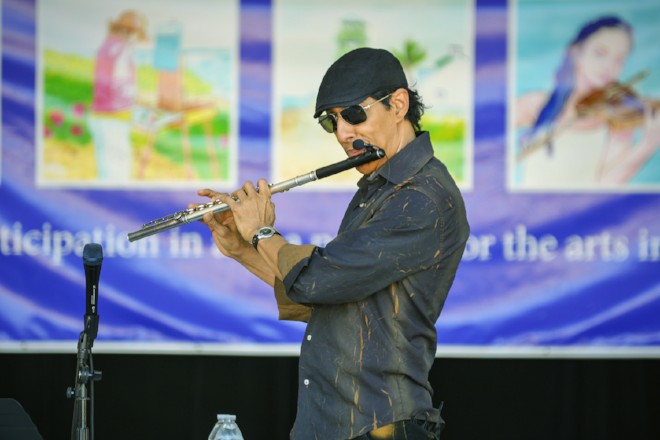 Check out Kat Duesterhaus of Social Butterfly Agency interview with Nestor Torres before his performance at ArtsFest!
---
The Mystical Arts of Tibet: Sand Mandala Closing Ceremony 
Presented by The Lyric Theatre & The Arts Council of Martin County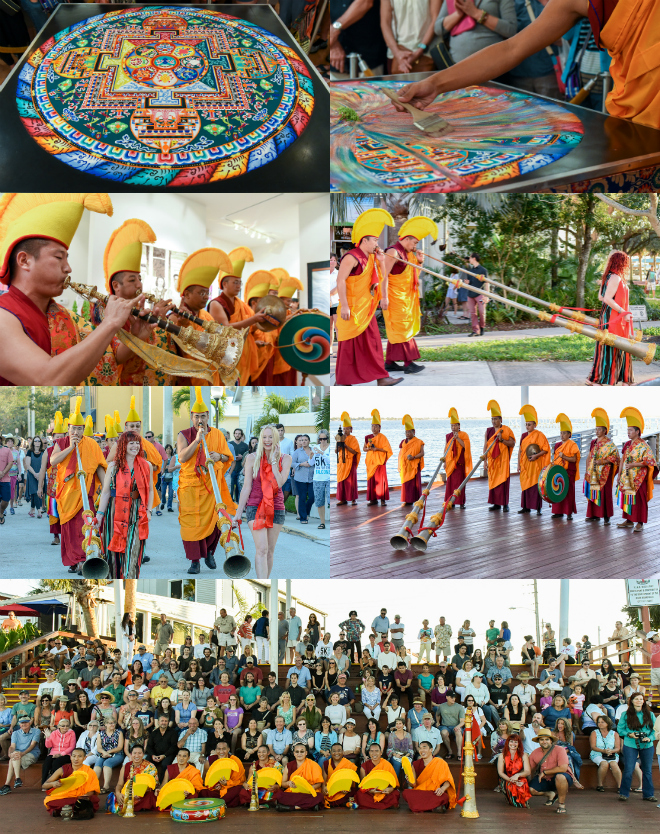 ---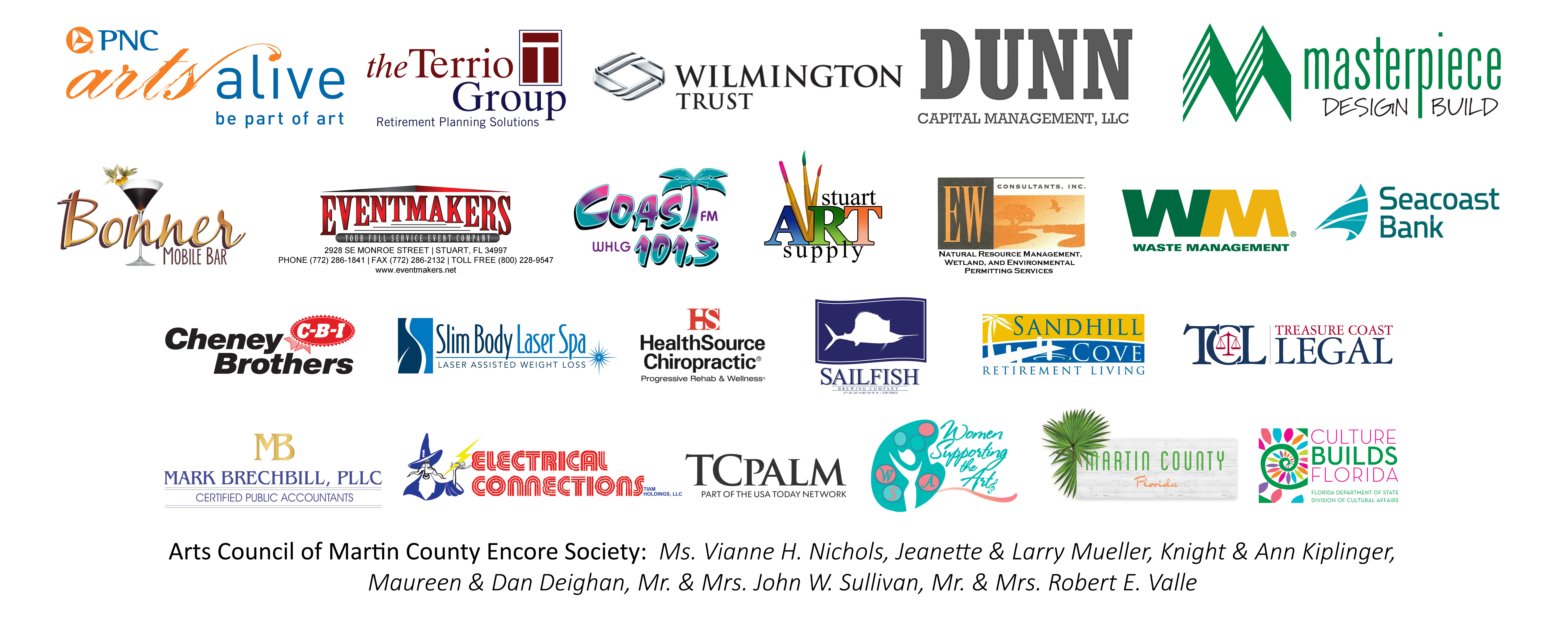 ArtFairCalendar.com: Fine Art Fairs and Craft Show Event Listings
Free art show and craft fairs calendar and email list for art festivals across the U.S. Join our free art fair email list!