Join us for the inaugural Cultural Excursions at Tanglewood Music Festival!
A small group of 21 will enjoy the music, art, history of the Berkshires.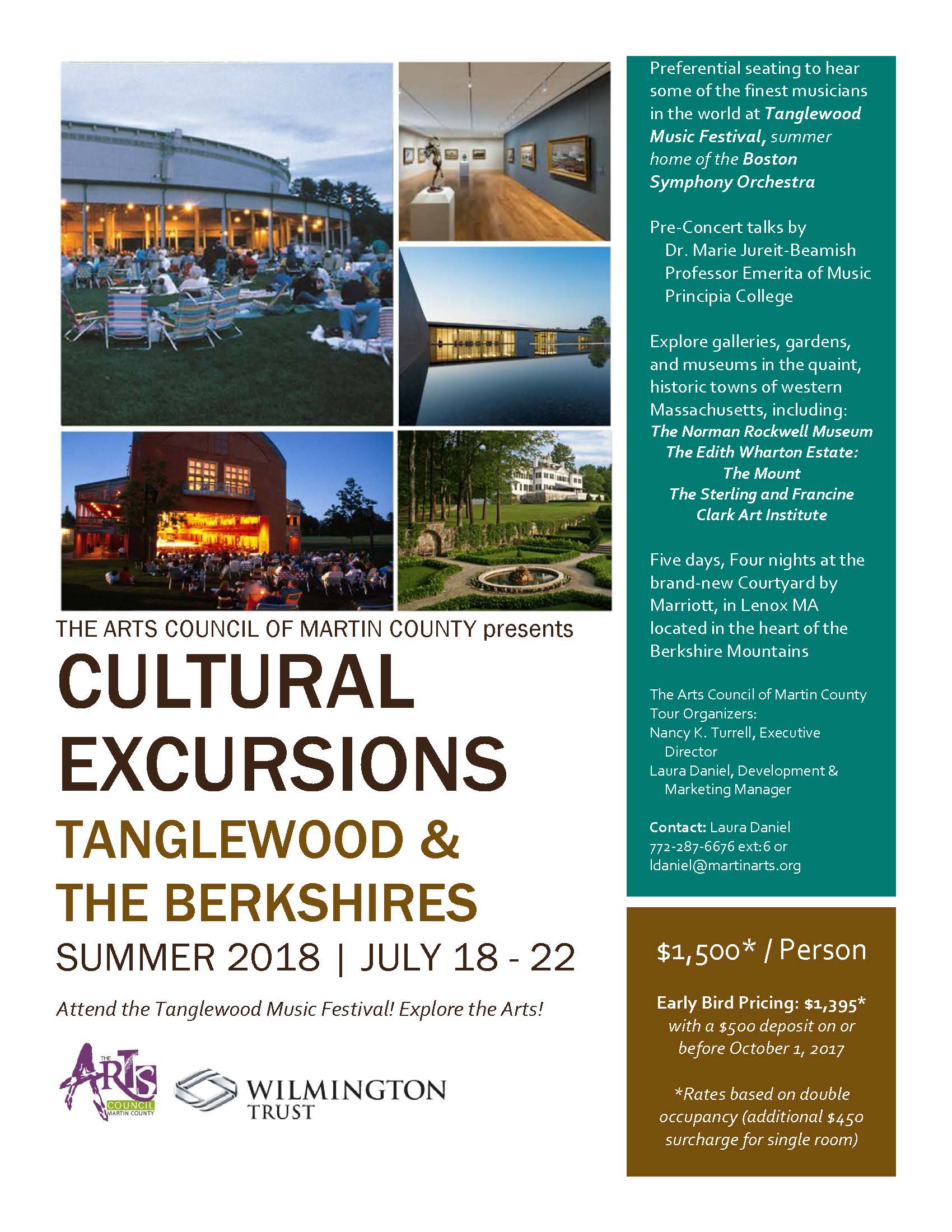 Click this link to get a PDF of the flier to print and share.

Questions? Please call Laura Daniel, 772.287-6676 ext 6.
Register Now with a Deposit to save your spot on this exclusive trip!