2018 mARTies Awards
**Please contact Jennifer Hearn at jhearn@martinarts.org or 772-287-6676 x 2 for table seating requests or nominee RSVP.
This form stopped accepting submissions on October 25, 2018 6:00 pm EDT.
---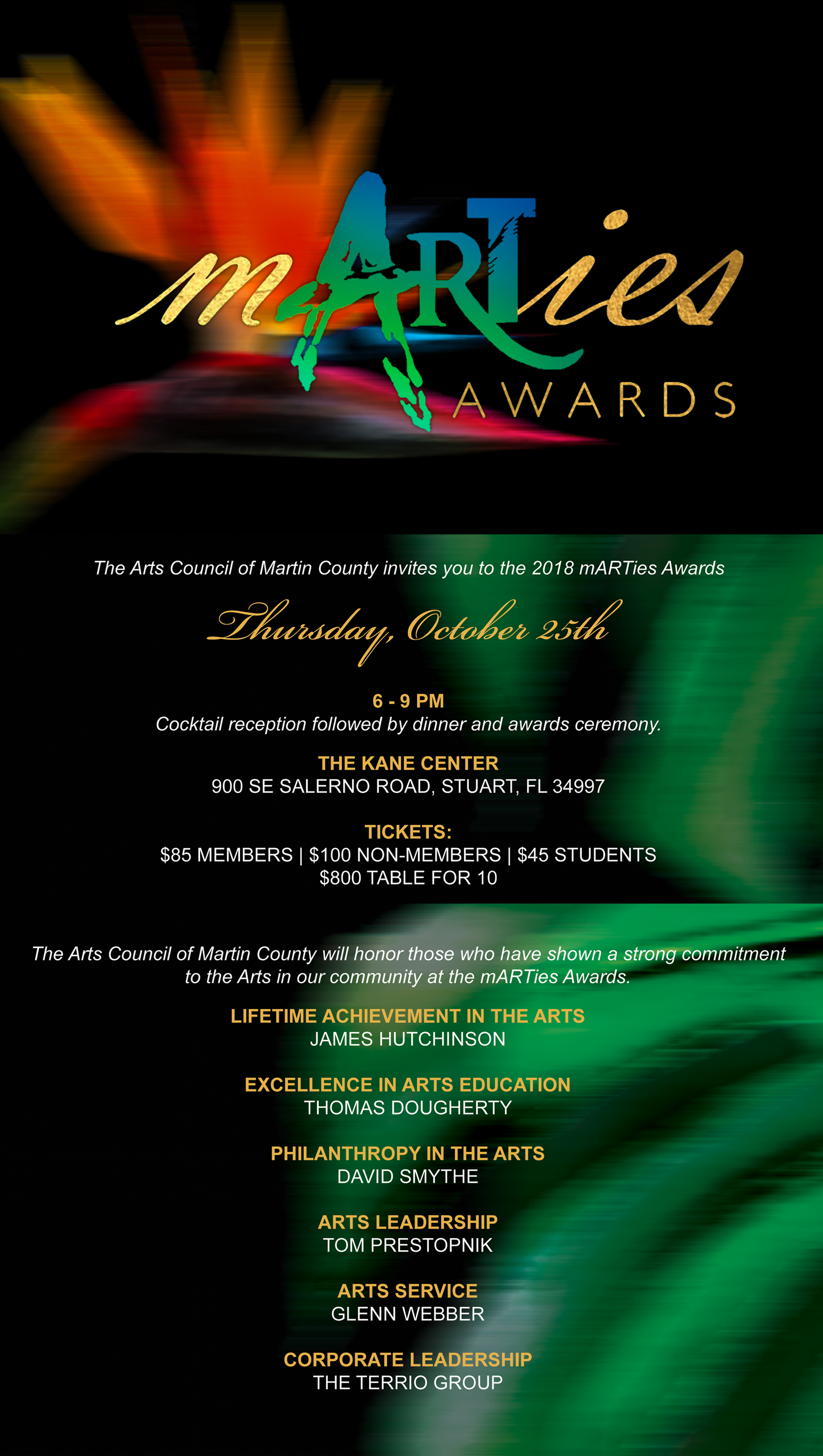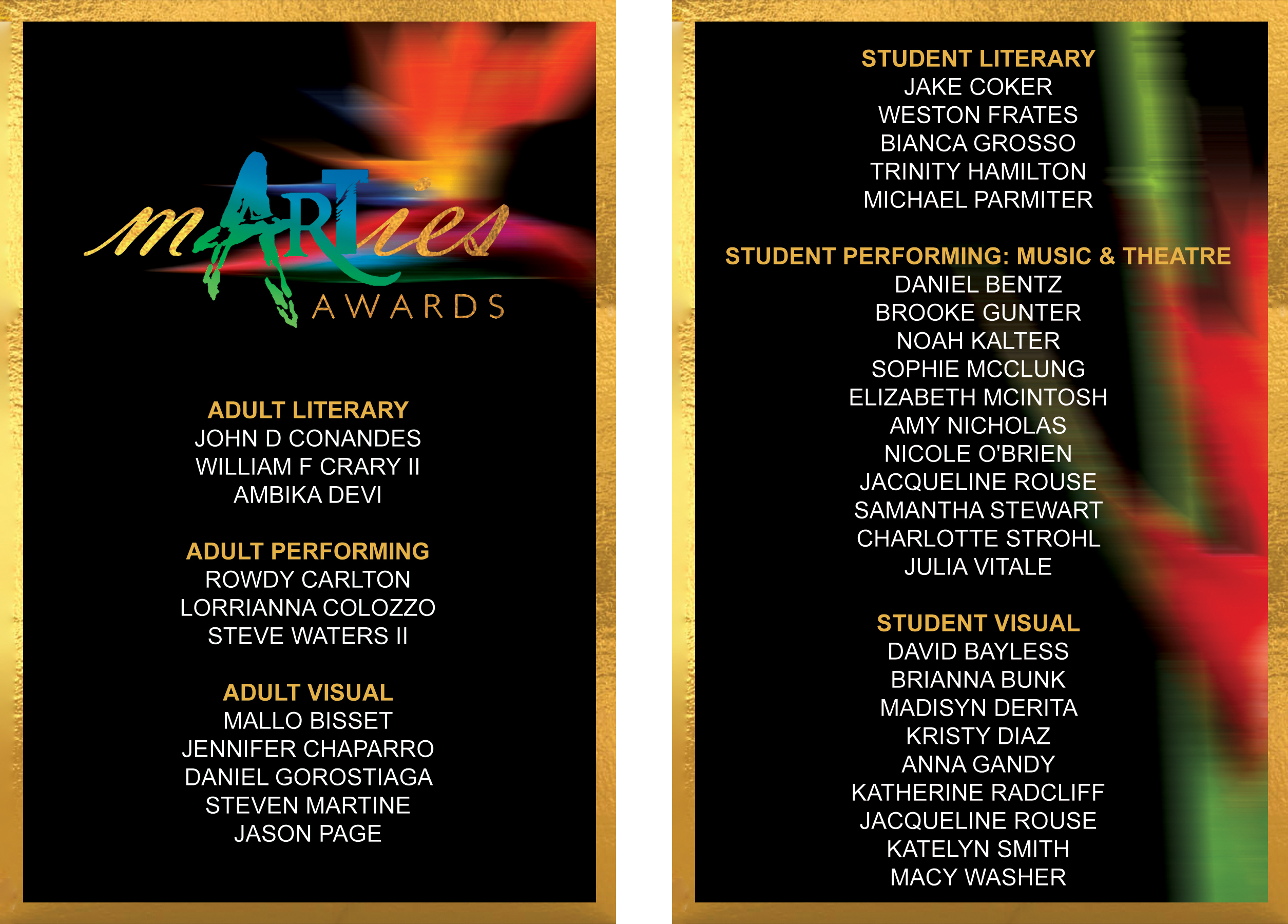 Co-Chairs: Lisa Renee Ludlum & Terri Pettengill
Committee: Barbara Bucci, Sharon Hagin, Karen Janson, Marney McKee, Liz McKinley, 
Kristal Wion-Eckhardt
Live Auction hosted by KC Daniel
The mARTies was created to celebrate and applaud the creative people who enrich our community. For information about sponsorship and the event, visit the mARTies page of the martinarts.org or call 772-287-6676 ext. 2.
Proceeds from the mARTies support year-round initiatives of the Arts Council including arts education, the Court House Cultural Center and cultural information services and support.