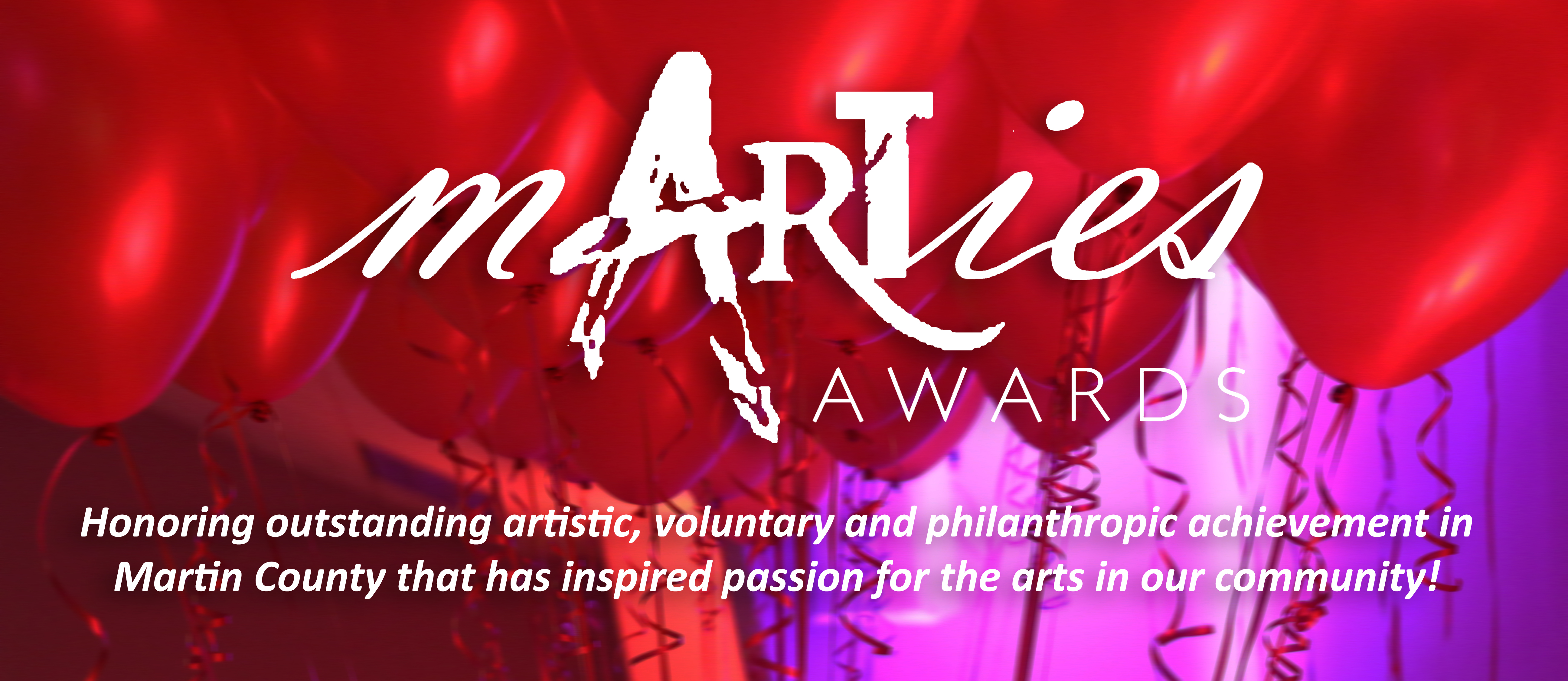 Nominations are being accepted for the 2017 mARTies Awards through June 1, 2017!
(Nominees must conduct the majority of their civic activities in Martin County).
Adult: Performing Artist, Visual Artist, Literary Artist
*Student: Performing Artist, Visual Artist, Literary Artist
*Students must be due to begin their senior year of high school in August 2017 and are residents of Martin County
Nominating is easy and only requires basic contact information and a 150 word paragraph about your nominee. Student recipients of the mARTies Award also receive a $500 scholarship.
"Each nominee is reviewed by our judges for artistic quality as well as for their civic engagement and will be honored during the evening's festivities. All student nominees are invited to perform or display their art making the evening of the mARTies an entertainment-filled, magical night, not to be missed!" stated Nancy Turrell, Executive Director.
Since 2003, the mARTies have been the premier celebration of the arts – performing and visual, and the people who help make them alive in our community. It takes a mix of artists, philanthropists, volunteers and leaders to weaving together giving the community a more vibrant, rich and colorful texture. The mARTies are a signature event of the Arts Council of Martin County honoring outstanding artistic, voluntary and philanthropic achievement in Martin County which inspire participation and passion for the arts in our community. Funds raised at the mARTies support the on-going efforts of the Arts Council of Martin County to promote and support the vibrant arts community in Martin County.
Opportunities to help us celebrate the mARTies are available for sponsors and volunteers. Please contact the Arts Council of Martin County if you are interested in being a part of the event. Tickets will go on sale in mid-September.
---